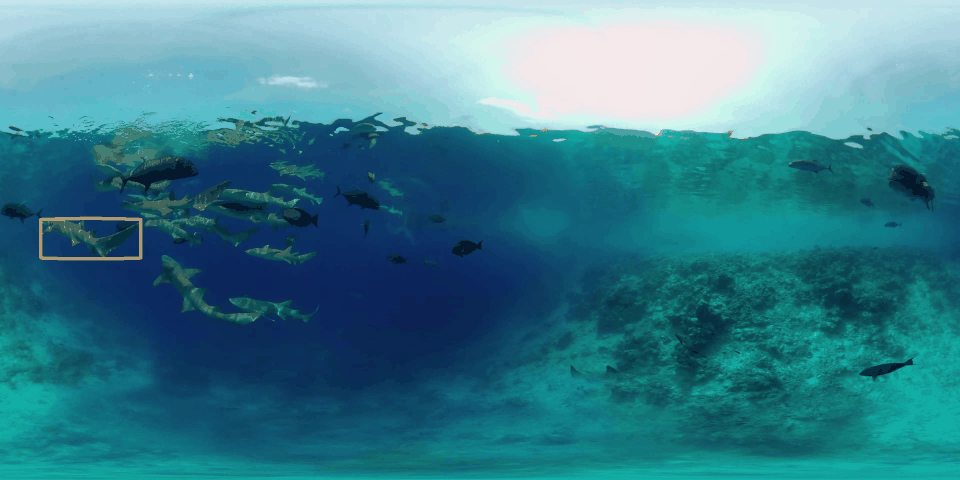 360VOT: Omnidirectional Visual Object Tracking Benchmark
Key Features
4K 360° Image
The dataset contains 120 sequences with up to 113K frames with 3840 x 1920 resolution in equirectangular projection.
Various Ground Truths
We provide 4 types of unbiased ground truth, including (rotated) bounding boxes, (rotated) bounding field-of-views. We also provide the segmentation mask.
New Metrics
In order to accurately evaluate of 360° tracking performance, new metrics are introduced: dual success, dual precision, and angle precision.
Challenging Attributes
Based on the features of 360° images, we summarize new challenging attributes, such as large distortion and stitching artifacts.
Update Log
[2023.8.8] The

test dataset and annotations (58.47G)

are available for downloading.
[2023.7.28] The

dataset toolkits

are available on Github.
[2023.1.18] The

click-based annotation tool

is available on Github.
More Data Samples
*If you cannot watch the sample video, please click here.
Publications